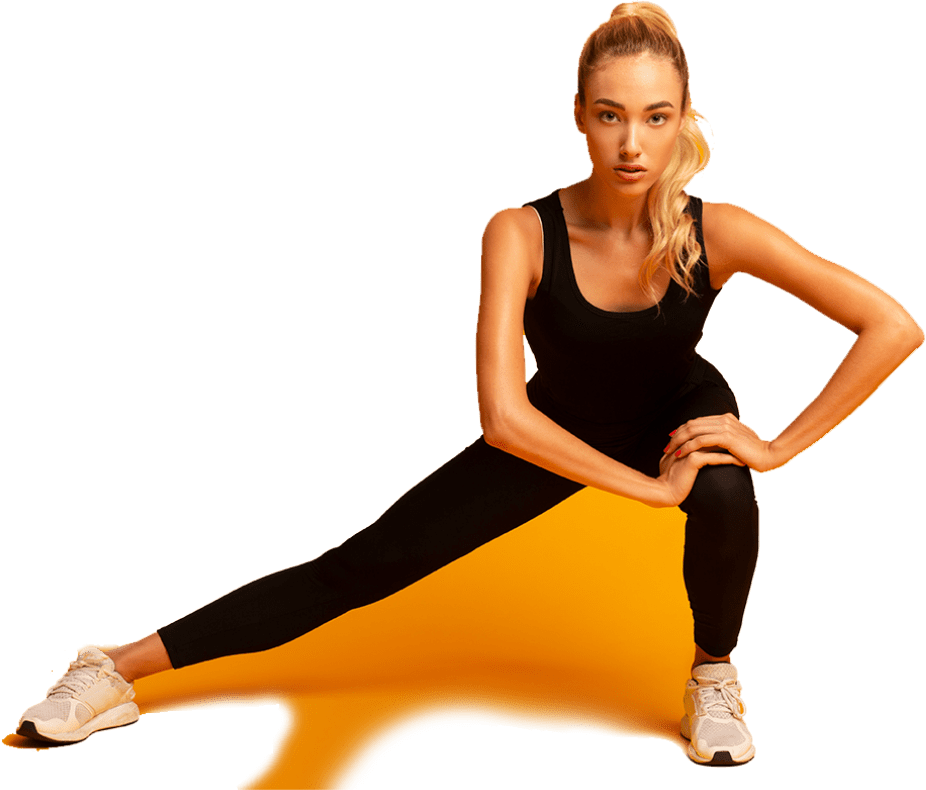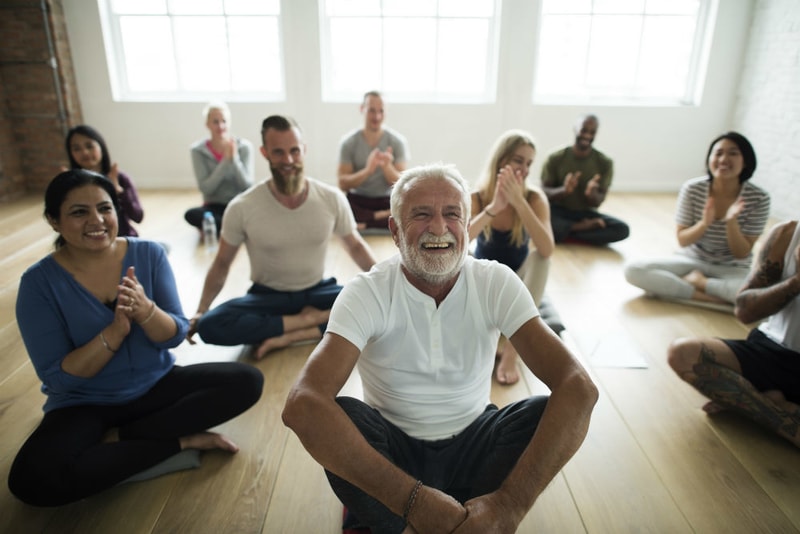 Back Care Pilates is a modern, clinical approach to Pilates designed for those with back conditions and those that would like to maintain great spinal health. The class focuses on mobilising the back and stabilising the spine to help restore normal function using modern Pilates exercises.
Pilates can help relaxation, enhance mood, aid sleep, relieve tension, improve a sense of well-being and improve core strength, balance, flexibility, suppleness, posture and joint mobility.
Dynamic conditioning via bodyweight only exercises. It features agility, core, balance and power sessions. By working hard in each track and reducing the rest period between them, the workout moves with you into higher realms of aerobic training.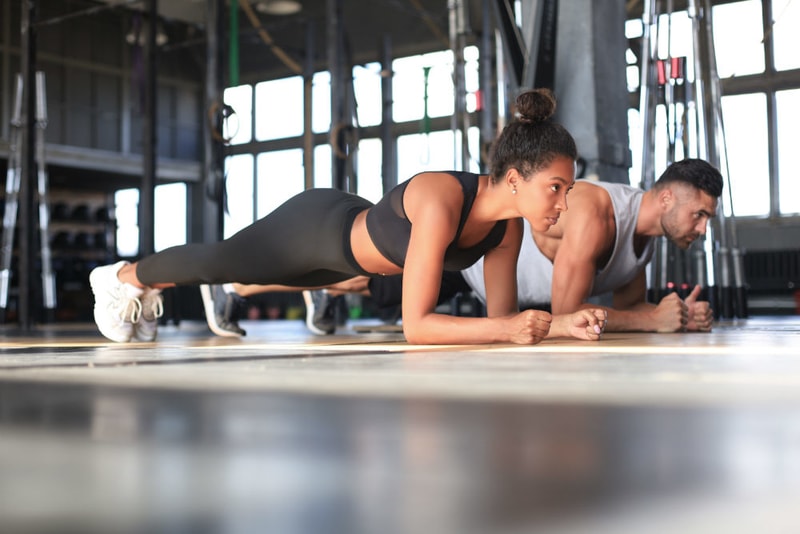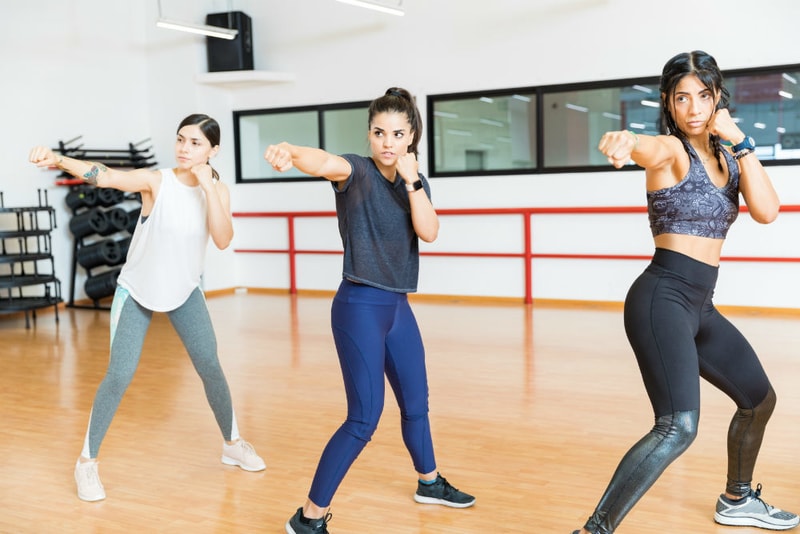 Body Combat and Cardio Combat
BODYCOMBAT™ and Cardio Combat are high-energy martial arts-inspired workouts that are totally non-contact. Punch and kick your way to fitness! No experience needed. Learn moves from Karate, Taekwondo, Boxing, Muay Thai, Capoeira and Kung Fu. Release stress, have a blast and feel like a champ. Bring your best fighter attitude and leave inhibitions at the door.
BODYPUMP™ is for anyone looking to get lean, toned and fit – fast.
Using light to moderate weights with lots of repetition, BODYPUMP™ gives you a total body workout. It will burn up to 590 calories. Instructors will coach you through the scientifically proven moves and techniques pumping out encouragement, motivation and great music – helping you achieve much more than on your own!
You'll leave the class feeling challenged and motivated, ready to come back for more.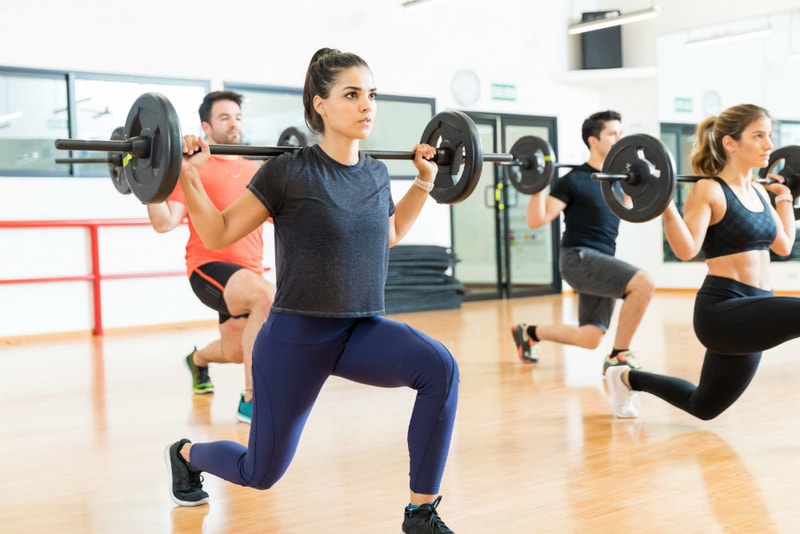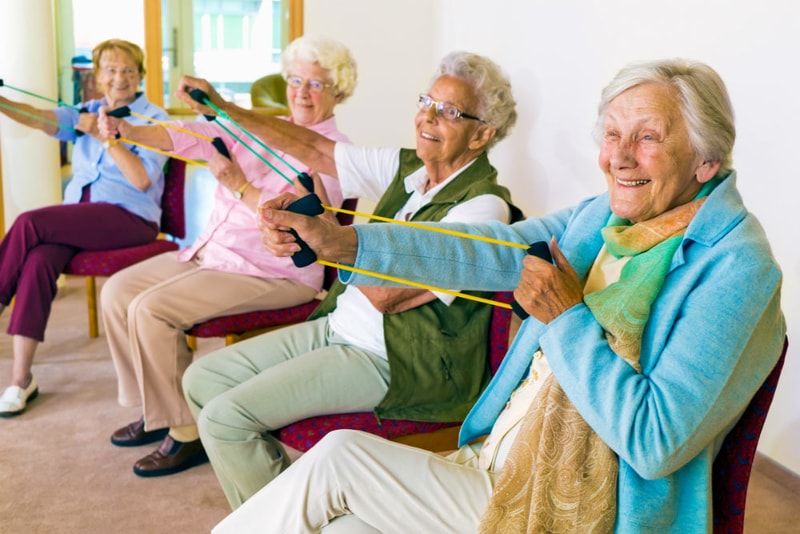 Sitting/Standing Pilates is a Pilates class focussing on seated exercises to improve strength and mobility. It is a great option for those that struggle to get up and down off the floor and is ideal for people with reduced mobility who wish to improve / maintain general health, strength mobility and independence. It also helps to reduce the risk of falls by improving balance, strength and mobility, reduces the risk of fractures by increasing bone density and improves pelvic floor strength helping continence.
ChiBall™ Pilates is a Pilates based class enhanced with the benefits of using a ChiBall (a soft 15cm inflatable ball that comes in 10 different colours/scents). ChiBall programmes are designed to harmonise the body, balance the mind and calm the spirit, using a unique blend of colour and aromatherapy.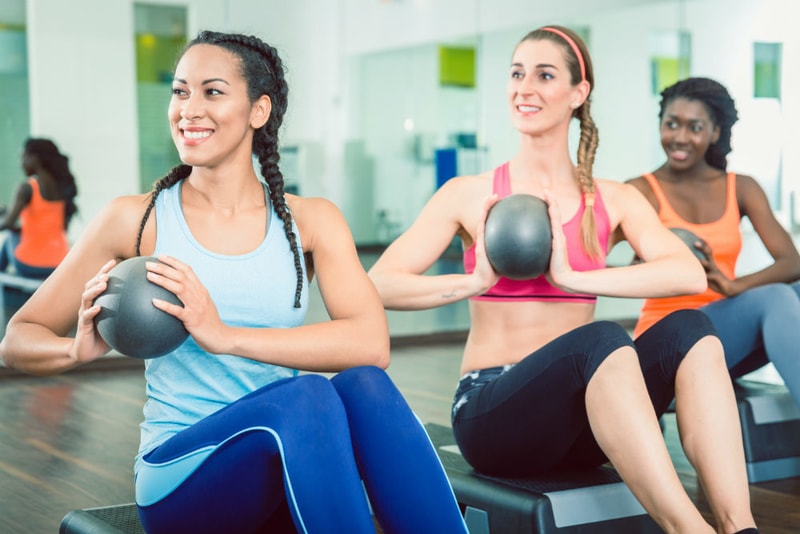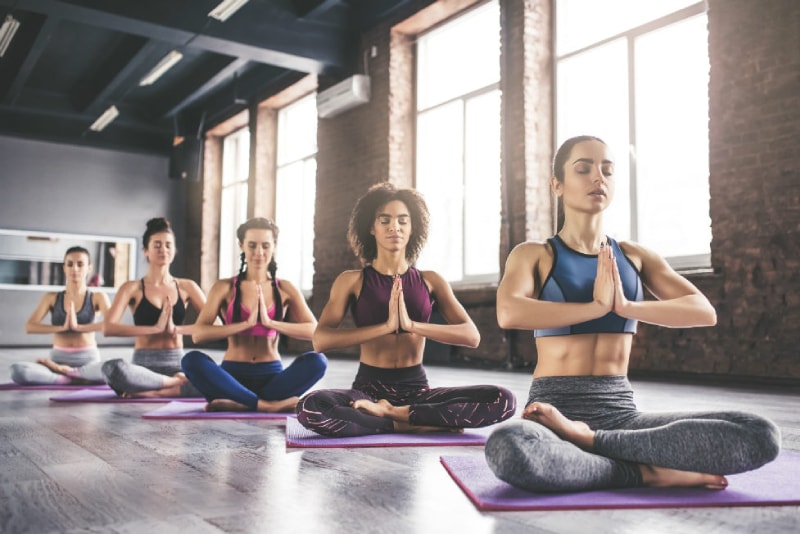 Freestyle Fitness Yoga (FFY) is a fitness program that incorporates deep stretch, Yoga postures and fitness principles. Every element of FFY is validated from a fitness perspective. Any one taking part in a FFY class can expect to improve their flexibility greatly in 8 weeks. They will learn how to identify the bodies stabilising muscles and use them effectively and efficiently to improve their posture and move with more confidence.
This class is not suitable for pregnant participants or those with injuries or illnesses. If you are unsure, please email chris@backtofitness.info to check.
How does Freestyle Fitness Yoga differ from traditional yoga?
It is not a spiritual experience it mimics Yoga in its breathing and style offering postures that endorse strength and stability. There is no dogma, chanting or philosophy attached to this workout.
Postures are prescribed from the body's natural anatomical perspective using the language of fitness. We do not use Yoga names and references. Extreme postures that exceed optimal ranges of motion generally are avoided. We do not prescribe any exercise, posture or movement for the internal organs or for the benefit of disease. Fitness Pilates and fitness exercises that target and positively enhance the bodies postural muscles are included in this workout. During FFY moves and postures can be sequenced together to the beat of the music making transitions seamless and graceful.
Key benefits:
Improve strength
Improve bone density
Improve balance and co-ordination
Improve core stability
Improve focus
Teach the body how to engage the entire body instead or isolating one area
Focusing on movements to help improve activities of daily living, such as reaching and squatting, to restore normal function of the body. The focus is on good posture, developing core stabilisation, mobility, function and all over body strength. Pilates can also help relaxation, enhance mood, aid sleep, relieve tension, improve a sense of well-being, balance, flexibility and suppleness.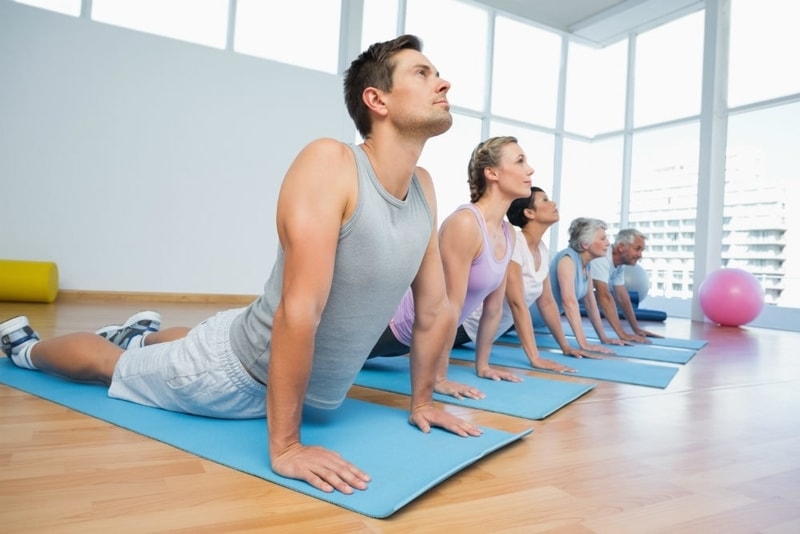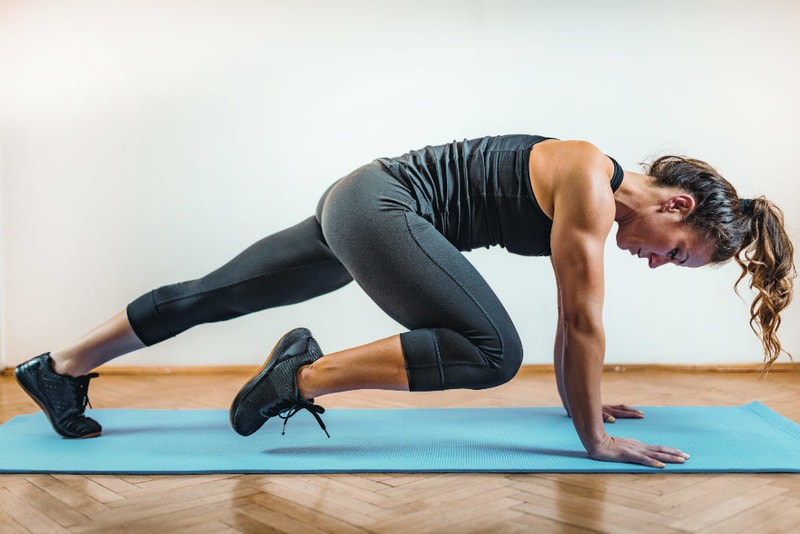 HIIT (High Intensity
Interval Training) and Low Impact HIIT
A half-hour class that uses a combination of bodyweight only exercises and high intensity intervals that will keep you burning fat for up to 24 hours.
Low impact HIIT follows the same format but without the impact (jumping, hopping, running), making it more appropriate for:
those who may not have exercised in a while
those who are new to exercise
those who have pre-existing injuries or illnesses
Please email chris@backtofitness.info to get further information if you are unsure if it is for you.
A wide range of conditioning exercises aiming specifically at those stubborn areas from the waist down. Pure toning!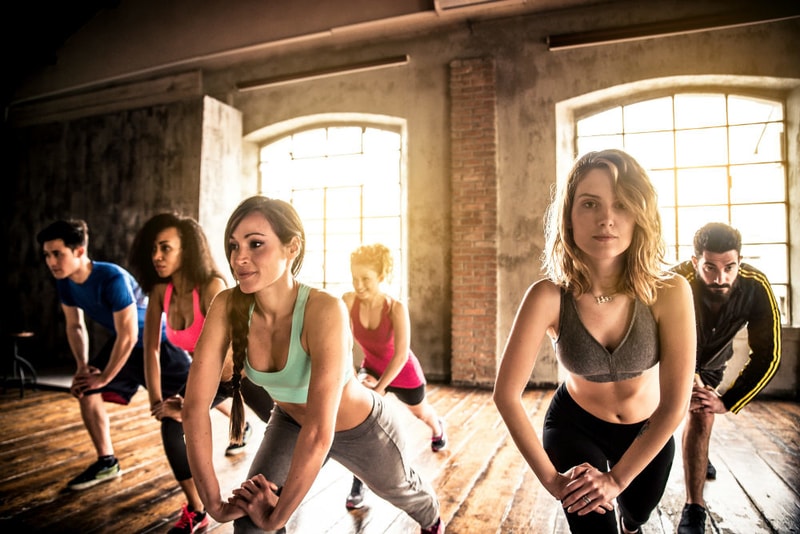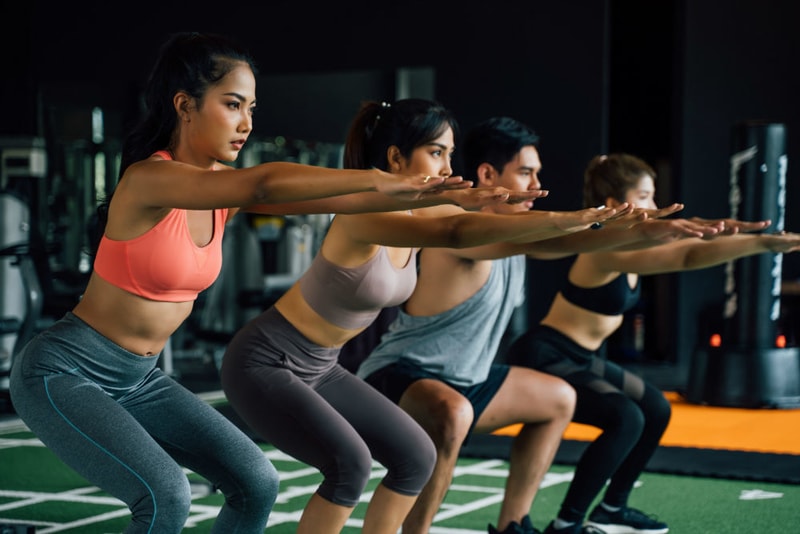 A half-hour class that uses a combination of bodyweight only exercises and high intensity intervals that will keep you burning fat for up to 24 hours.
Function and intensity collide in a total-body blitz like no other. Pump turns tried and tested resistance-based exercises into the ultimate physical challenge. Utilising barbells, dumbbells and weight plates, Pump provides a progressive, complete-body workout.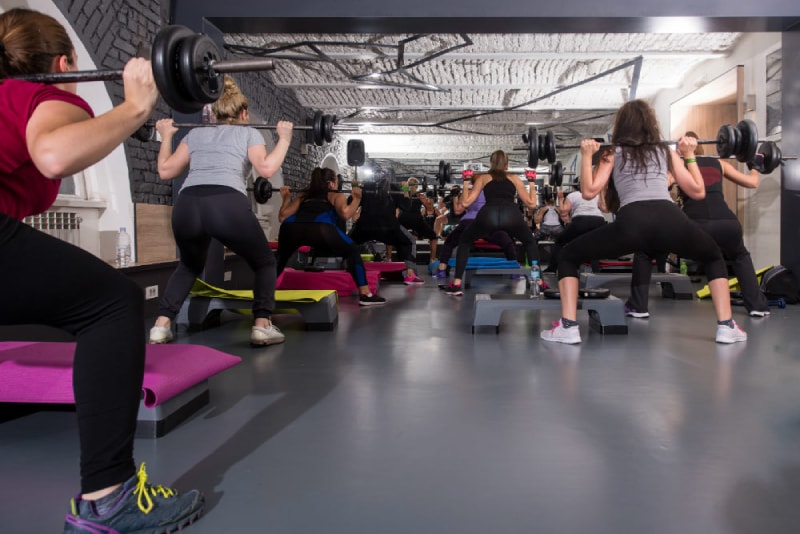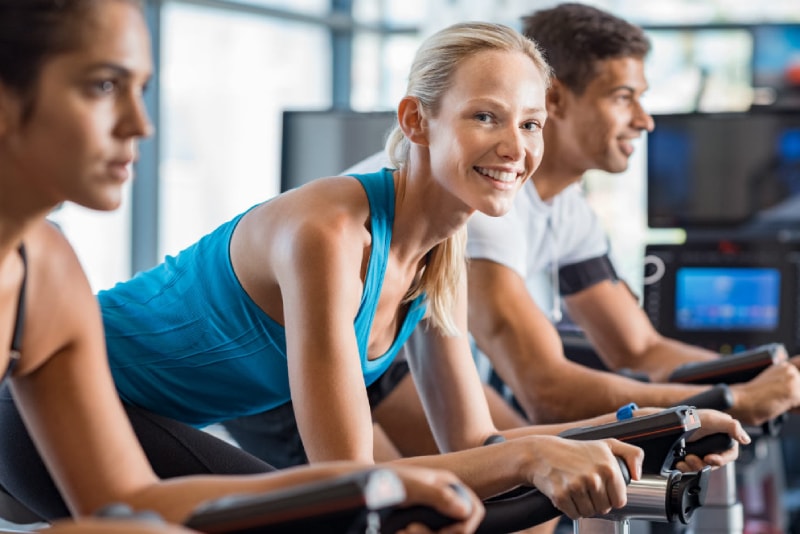 Watch your fitness levels soar as we take you through varying, challenging terrains in this instructor-led, non-impact cardiovascular class.
An evidence-based falls management exercises (FaME) programme that is proven to improve strength, stability and confidence in balance.The exercises are specifically developed to help you feel steadier on your feet and improve your confidence in getting around on your own. Everyone can do something in this class!
Please note that to attend this class (and get the most out it), you will need to have an assessment before your first class. There are opportunities for reassessment at later dates to see progress. Please get in touch for further information.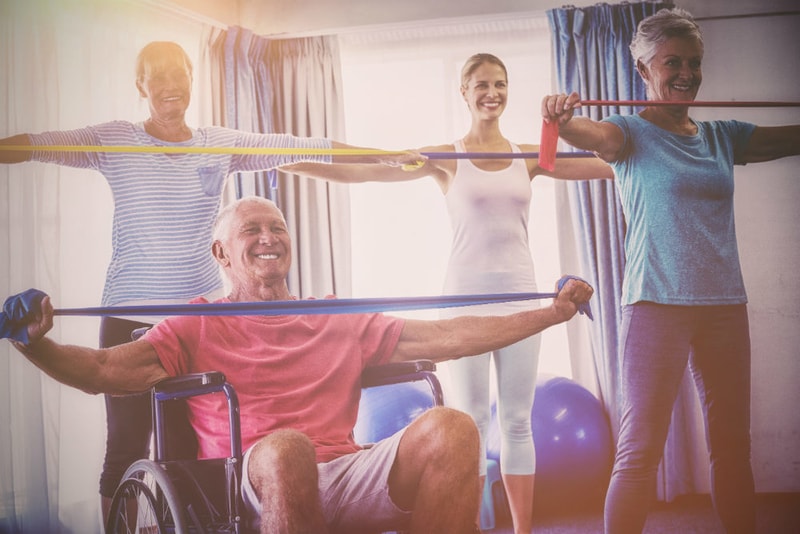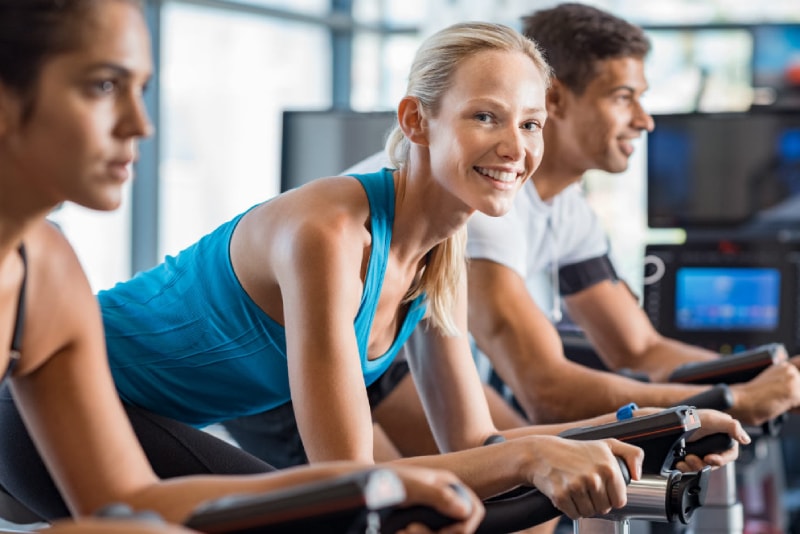 Pelvic Floor, The Core & More!
A 60 minute class that focuses on strengthening the pelvic floor and associated muscles. The pelvic floor muscles are the foundation for the core of the body. They both help stabilize the pelvis and support the organs of the lower abdominal cavity, as well as helping with continence and erectile function. The pelvic floor muscles, along with the deep muscles of the back and abdomen, form the group of muscles we work when we focus on developing core strength.
This is a great class for those with weak pelvic floor muscles and/or a weak core. It is also a great class to make your butt look great!
Please note, this class is not appropriate for those with a high tone pelvic floor.